Creating a legacy of a healthier world for our people and our planet.
Greening our world through education and demonstration.
Taking 3 significant steps towards a smaller footprint.
ERNST & YOUNG ENTREPRENEUR OF THE YEAR HALL OF FAME
2016 EY Entrepreneur Of The Year
Peter Beck, Founder of Rocket Lab
www.rocketlabusa.com
2015 EY Entrepreneur Of The Year
Craig Hickson, Progressive Foods
www.progressivemeats.co.nz
2014 EY Entrepreneur Of The Year
Dan Radcliffe, International Volunteer HQ
www.volunteer.org
2013 EY Entrepreneur Of The Year
Rod Drury, Xero
2012 EY Entrepreneur Of The Year
Craig Heatly, CNZM
2011 EY Entrepreneur Of The Year
Bill Buckley, CNZM, BSL Buckley Systems
www.buckleysystems.com

2010 EY Entrepreneur Of The Year
Tim Alpe, JUCY Group
www.jucy.co.nz
2009 EY Entrepreneur Of The Year
Diane Foreman, CNZM, Emerald Group
www.newzealandnatural.com

2008 EY Entrepreneur Of The Year
Sir Michael Hill, Michael Hill International
www.michaelhill.com
2007 EY Entrepreneur Of The Year
Ashley Berrysmith, Fresh Cuts NZ
www.nzfreshcuts.co.nz
2006 EY Entrepreneur Of The Year
Sir Richard Taylor, ONZM, Weta Workshop
www.wetanz.com

2005 EY Entrepreneur Of The Year
Sir George Fistonich, DCNZM, Villa Maria
www.villamaria.co.nz
2004 EY Entrepreneur Of The Year
Phillip Mills, Les Mills International
www.lesmills.co.nz
Ashley Berrysmith Short Biography
The Ernst & Young Entrepreneur of the Year Award, presented to Ashley in 2007 was in recognition of the two innovative vertically integrated food business he had started and developed, to meet his goal of increasing the consumption of vegetables, by offering consumers a convenient solution. Both businesses were based on his "from seed to plate" philosophy.
The first business, Sproutman, was established in 1980 and brought bean sprouts, alfalfa sprouts and other sprouted beans from an obscure novel food item into a mainstream FMCG Business. Sproutman was sold in 1997.
Ashley then started Snap Fresh Foods, establishing a market for prewashed baby leaf greens in New Zealand, developing the iconic household brands of Krispkut Mesclun and Farmer Bill's Baby Peeled Carrots. When this business was sold in 2014 Ashley had built the annual turnover to $32 million.
It is Ashley's passionate desire to create a legacy of a healthier world for our people and our planet, that led to the establishment of his businesses and was also the catalyst for forming the Berrysmith Foundation in 2009, which is funded entirely by Ashley from his personal income. Significant projects undertaken by the Foundation, or by Ashley on a personal level, have been the 18 year project reforesting into native trees 600 acres of deforested land in the far North, an Organic Cadetship in Samoa, the sustainable production of Spirulina, the pioneering of commercial hemp crops in Ashburton for processing into cold pressed hemp oil for use in the culinary industry, combined with high UMF Manuka Honey to create a range of natural, preservative-free skin care products and as a medicated skin oil for eczema treatment.
In 2014, Ashley formed Good3 Limited to develop a range of nutritious food that is Good for you and Good for the environment. One of the initial projects undertaken to meet the Good3 objectives involves the development of an organic dark chocolate that contains 100% of your daily requirement for vitamins and minerals using organic fruit and vegetable extracts and no synthetic hard to absorb vitamins. Visit www.good3.co.nz
It was the five year aquaponics project in Motueka, started in 2009, that has become the launching pad for the Karaka EcoPark, to showcase aquaponics as the future sustainable production system to produce protein, vitamins and minerals for the world's spiraling population growth.
The Motueka trial grew salmon and carp and the waste nutrients from the fish were used to grow lettuces. The system produced high yields of both fish and lettuce without wasting water or nutrients, creating a perpetual "closed loop" and stable ecosystem that produced high quality food.
Ashley's vision for the Karaka EcoPark is to create an educational park and working farm, educating both children and eco tourists on how to sustainably produce food using natural ecosystems.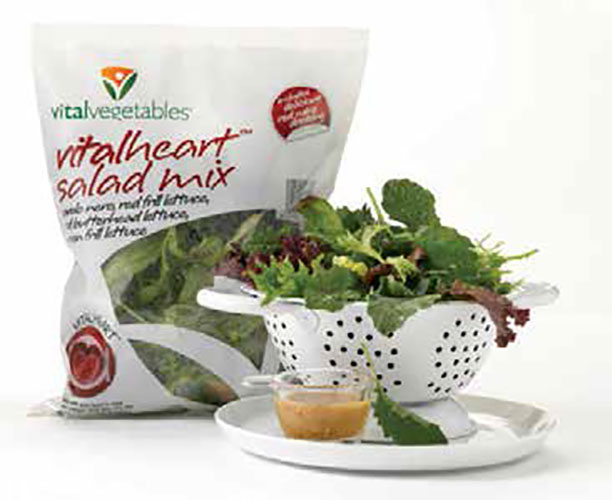 Bucket Gardens was a project to encourage school children to grow and eat more greens.
The 600 acre Puwheke property in the far North has been reforested with New Zealand native trees over an 18 year period.
Through stumbling on Dr Ripley Fox's Integrated Village System for creating a self sufficient food production system to cure malnutrition in West Africa, Ashley discovered the incredible health properties of Spirulina.
The Berrysmith Foundation teamed up with Organic Matters Foundation, a charitable horticultural school dedicated to building resilience among Pacific Island farmers and their communities in the face of rising sea levels, land degradation and loss of biodiversity.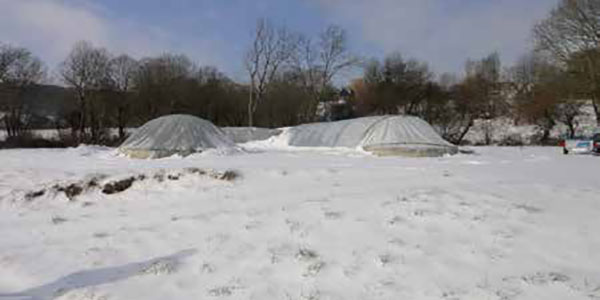 Trial production of spirulina in France